Let's hope this man isn't an OT
I cracked up at the screen shot below. It was a Reddit.com thread about methods to get up in the morning. Redditors are notoriously snarky. I loved the bolded box below. The man's suggestion was to "place your alarm over a pit of lava filled with lava dwelling snakes who like to jump to get their prey." Yes, that would certainly wake a person up. OTs can work with sleep hygiene although most of us don't take it quite that far. 🙂
PS: I recommend going to Reddit and checking the "Ask Reddit" section because they have some pretty incredible topics, some of which may be helpful to occupational therapists.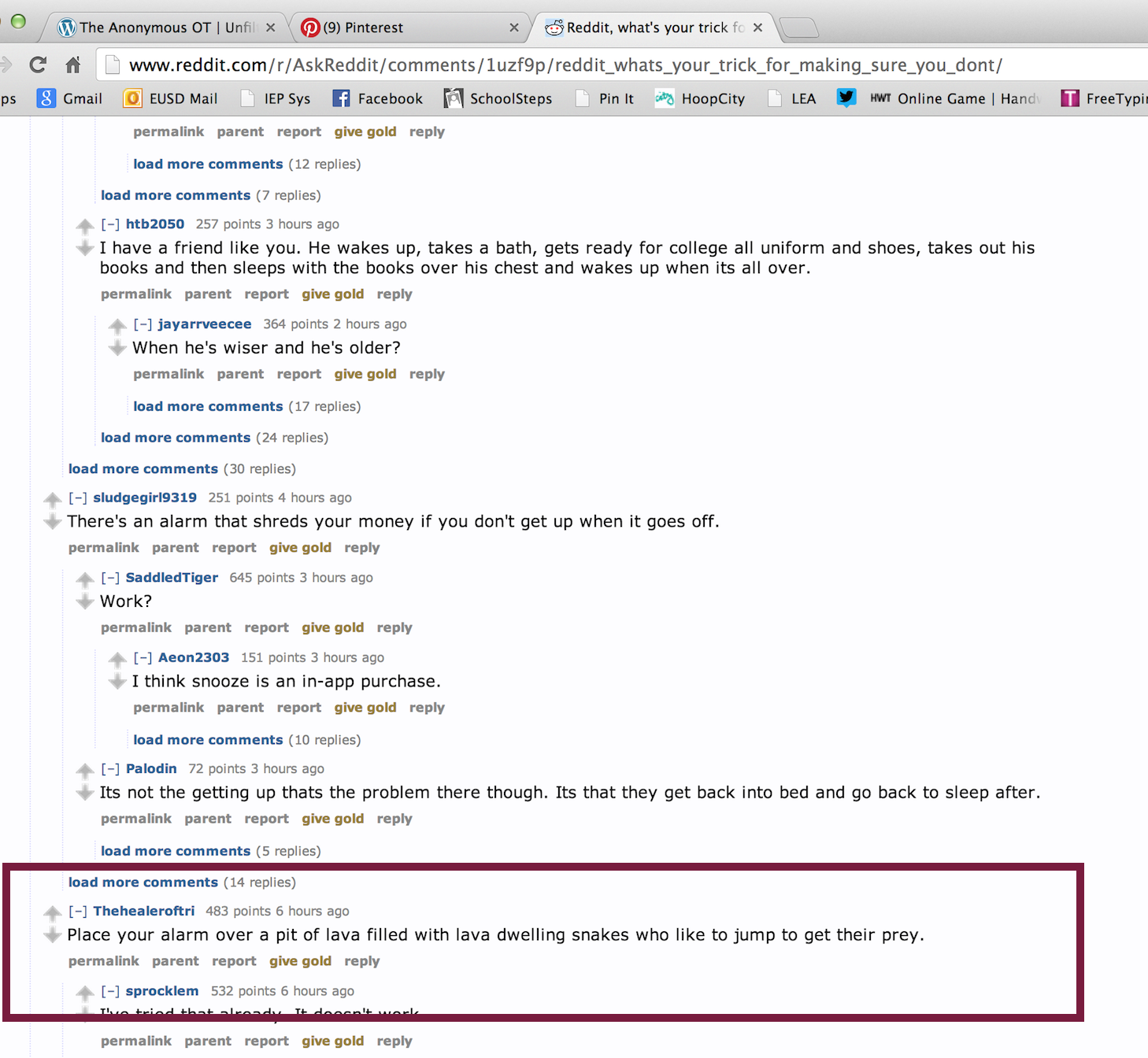 ---
---