Affirmations for Children/People with Low Self-Esteem
Multiple affirmations and lively beat
These downloadable mp3s are positive affirmation chants, specifically made for me on request by famed drummer Russell Buddy Helm. I had them made for my children who receive occupational therapy services, children who often struggle with low self-esteem. Although they are great for all children and adults alike. While these "power songs" can be chanted or focused on, the intent is for it to eventually just play in the background, if not annoying to the child.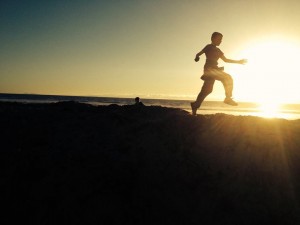 As an occupational therapist (and just a person in general!) I have met so many people who struggle with low self-esteem, including me. It's easy to give up when we are frustrated, it's easy to not feel good about ourselves when things are hard, it's easy to say "I can't do this and never can."
From a neurolinguistic standpoint, this is incredibly damaging language. Our brains are so easily tricked, and we can lie to ourselves and make our own realities. If we tell ourselves we can do something, we believe in ourselves, we feel good about ourselves…our brain and body hears us. It doesn't have to be true deep inside (yet). We can chant these lies and somehow they become more true over time. Part of the reason they become more true is that in this process, our kindness to ourselves and others gets "seen" differently, and things really do change.
We really CAN do many things if we believe we can. It takes energy and work, though. Many kids say "I can't" and then we correct them to say "Never say can't. Say I can" But we don't follow up much. It needs to be constant, and repeated, and ideally chanted. I seriously had a mini 3 minute lesson on the word "neurolinguistics" with some of my little ones the other day.
This past summer, I had the privilege of meeting a drummer who comes into treatment centers and does sessions of "meditation drumming", where you just drum to his beat, with your hands on the hand drums aka "Djembe drums". His name is Russell Buddy Helm and he has quite the drumming history, performing with many famous bands including the original Allman Brothers. These chants of the song above are part of his "HelmTone Healing drum protocols" that he has been doing in centers and with people in need.
He says you beat reality into the drum, you tell it what you need/want with present-tense language and positive language. Not "I will not eat candy" but "I am healthy". No "I will" or "I will try" and no "nots".  Sometimes you just listen to the beat, sometimes you make your own affirmations to the beat, sometimes you repeat someone elses, sometimes you have them pre-made. Think about how drums have been part of tribal rituals and ceremonies since ancient times, the rhythm of music is a powerful force. Our universe is made of rhythm.
I have some OT children who are fine with having metronomic beats playing in the background, which I like to do at around 60 bpm since that's calming to the brain. (It drives some kids crazy though). I realized that the meditation drumming mp3s from Buddy Helm that I had requested and I listen to all the time – "I believe in myself" and "I feel good about myself" might work for some of my kids.
I have so many children with low self-esteem due to their struggles, which is why I know them in the first place, since they have OT services. I mourn for them, not just of the struggles, but for their feelings about themselves. I do everything I can to affirm their strengths, their hard work, and anything else I think needs affirming! I know we all try our hardest to help affirm their positives.
I have played this for several children now as they work, and while some don't particularly pay attention (but eventually start humming to it), others are absolutely in love and request it every time we have our OT session.
Some of my kids see me out and about on campus and come up to me and repeat an affirmation to the drum beat…it's so adorable. Walking up to me and saying with a smile, "I…feel good…about..my…self." 🙂 It fills my heart up with joy for that child.
Please, try playing these "power songs" for your children, whether focusing on it or having it on in the background if the child doesn't mind. Some of the words are bigger than others, but they need to learn those words anyway. I promise you, for some of your OT kids, it will be loved. And it's great for ADULTS too, although perhaps not this specific one. My favorite by far is an mp3 that solely chants "I believe in myself." Try them all out as some have more lively drumbeats than others. 
Russell Buddy Helm "Buddy" notes that he can make custom affirmations on request and that they stream their drumming meditation workshops three times a week via justin.tv/buddyhelm. Tuesday and Friday night at 7 and Sunday at 3 Pacific time. He says "We can do affirmations for/with you. Just chat or email what you want to drum on. Or call. The store is Seasons 310-395-1965."  He can be reached on his gmail address at buddyhelm. You can e-mail him for custom affirmations as well. He also just made a CD of "Ultimate Affirmations"! 
Jan 22, 2014 | Category:
Occupational Therapy
| Comments: 2 | Tags:
Activities
,
affirmation
,
affirmations
,
anxiety
,
arousal
,
attention
,
beat
,
calm
,
chants
,
creativity
,
drumming
,
flexibility
,
focus
,
low self-esteem
,
metronomic
,
music
,
neurolinguistics
,
occupational therapist
,
occupational therapists
,
Occupational Therapy
,
OT
,
OTS
,
patient perspective
,
pediatric intervention
,
positive
,
power
,
power song
---
---